SoftComputers - this is an online store of digital goods. We sell original activation codes and keys for software and operating systems.

Our store is a reseller of official European software distributors.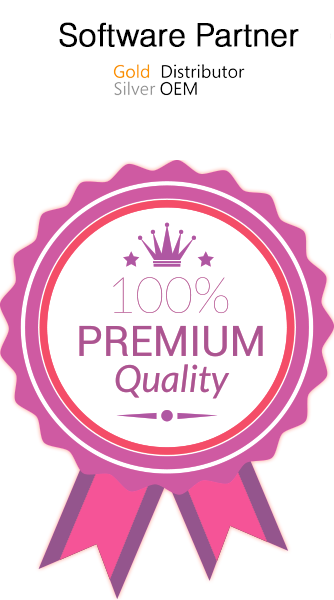 We sell electronic (digital) activation keys. Our low price is due to the fact that you purchase only the activation key itself, without a box, disk, etc. physical components - this reduces the cost of the product. You can download the software itself from the official websites of the manufacturers of the software you need, or from our

servers

.

In addition, you receive the purchased goods instantly after payment to your email.

The automatic system of instant delivery of goods to the customers e-mail is made in such a way that you will not have to wait a minute. Immediately after payment, you will receive an activation key to your Email without any expectations.


Store employees: our team consists of specialized IT specialists who will help you in any area of the services and products presented by us. We provide free technical support for our products if you do not know which product is best to choose for your needs, or if you have any difficulties with the product itself. Our technical support will try to help you as much as possible, you just need to write to the contact form in the lower right corner of the window.

What are our warranties as a seller?

What payment methods are available in the store?

1. Bank Cards (Worldwide).
2. PayPal.
3. PIX.
4. UnionPay.
5. Turkish Bank Card.
6. USDT (TRC20 / ERC20).
7. Fast payment system. Payment by QR code.
8. WebMoney.
9. Perfect Money.
10. Bitcoin.
11. TRX (Tron).
12. TON.
13. Binance pay.
14. Digiseller.
15. WM Card.


We are partners Oplata.Info (Digiseller.com)

Service

Oplata.Info

. This service, in cooperation with Webmoney, provides a trading platform for the sale of digital goods. Starting from the placement, ending with the transaction of payments.

- We have a personal certificate in the WebMoney system.

- A large number of popular payment methods.

Bonuses, discounts

We have our own automatic discount system for each product and discounts are available to everyone immediately upon the first purchase! You can explore the possibility of receiving discounts on the pages of the product itself.

Free technical support for our products.

If you suddenly have any questions or something went wrong - contact us using any convenient contact, or via

contact form

. We will definitely reply to you as soon as possible!

Successful purchases!

Buy from us and make sure that you can use original software with our store, while saving a significant part of your budget!