In this article, we will look at the process of installing and activating Microsoft Office 2016 Standard.
First you need to download the installer (ISO image disc) of Microsoft Office 2016 Standard directly. You can download it from our website. (English language)
- Download: x64
- Download: x32
ISO Image disc is the original MSDN. Hash amount:
MD5 (x64) - 00007E9FDA9A3B2B3EC79A9A18F73012
MD5 (x32) - 67847C202FE6B9D517197B9D39E279A8
SHA-1 (x64) - 6D8936721F6282C3AE08F39B7886C91A141B7552
SHA-1 (x32) - B7D9BA9E6B975B7F1A574A7BEF4E323C2B816DA1
After downloading, run the installer and proceed with the installation. The first window is to accept the terms of the license agreement.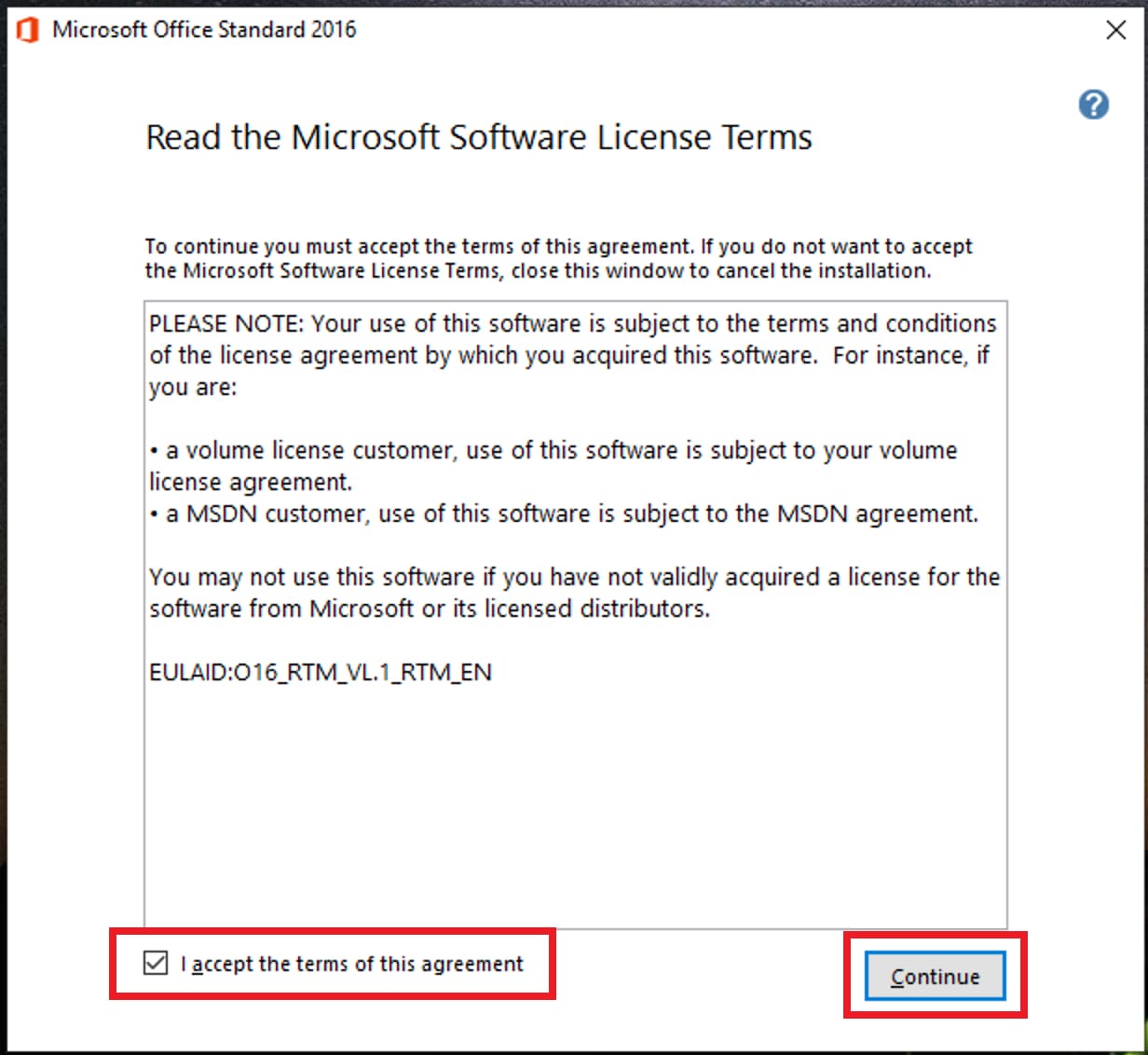 Click the "Install Now" button.
We are waiting for the end of the installation process.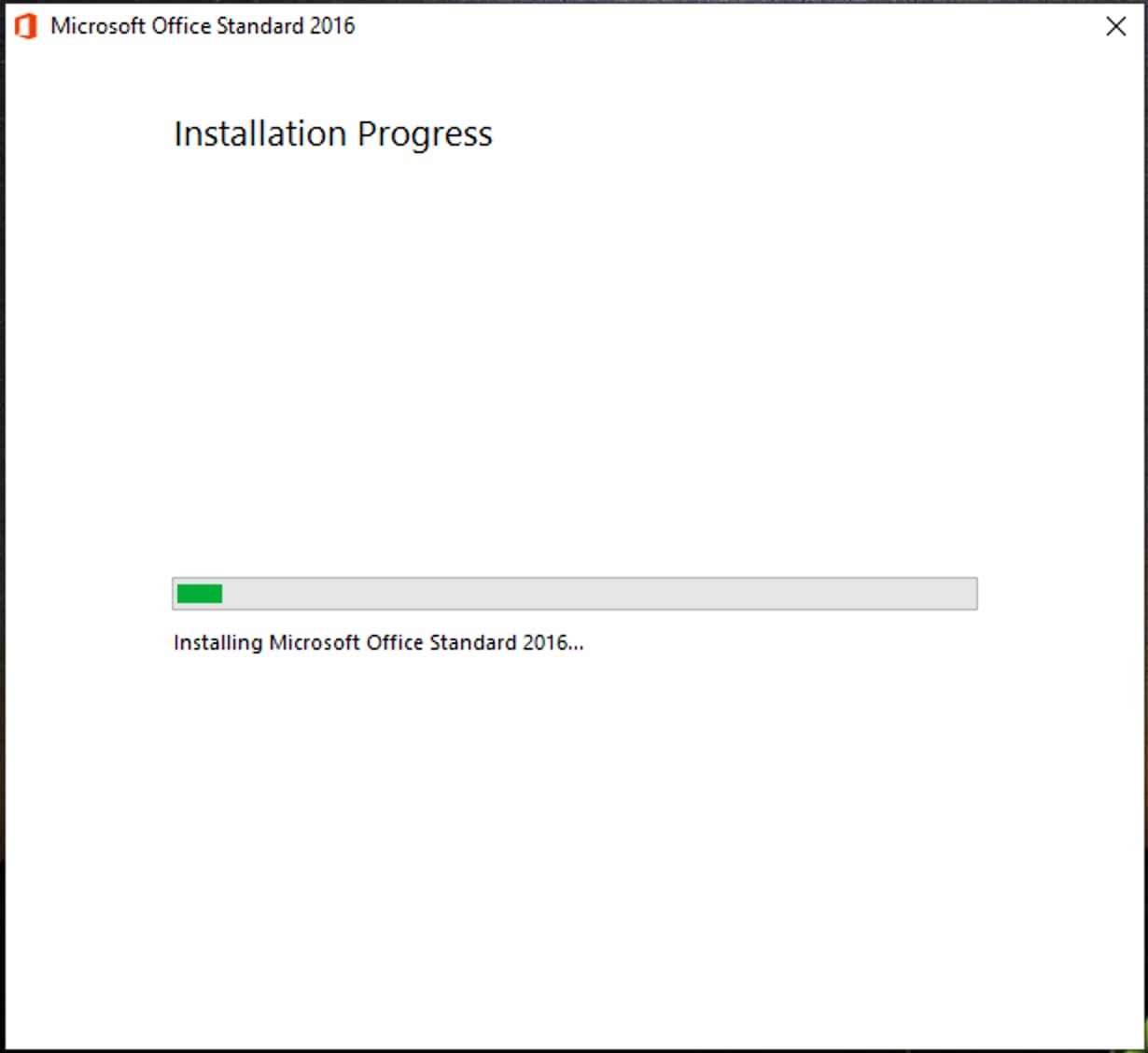 We can close the window with a message about the completion of the installation.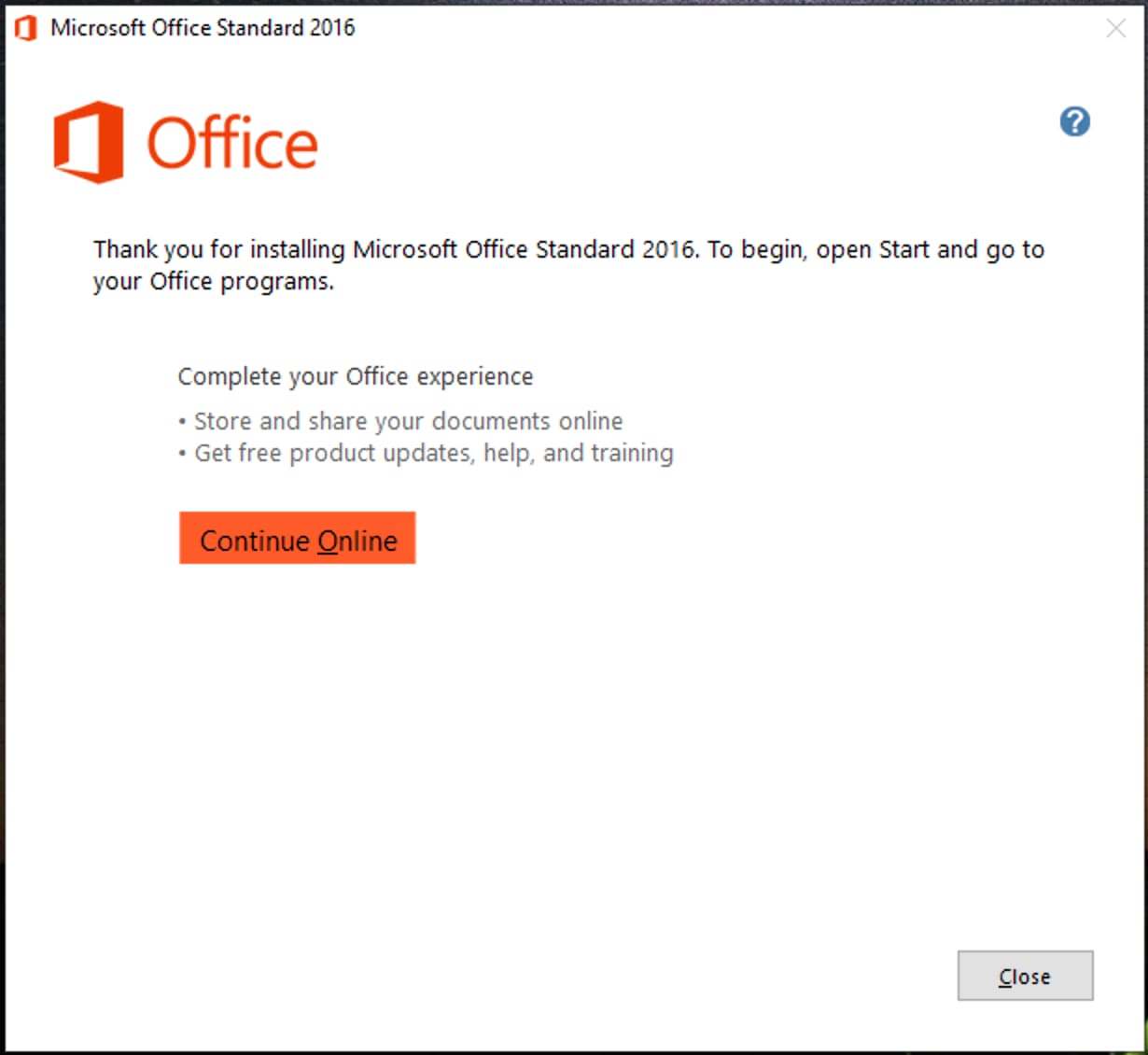 Now we launch any Office application, for example Exel => File menu => Account. There we click on "Change product key".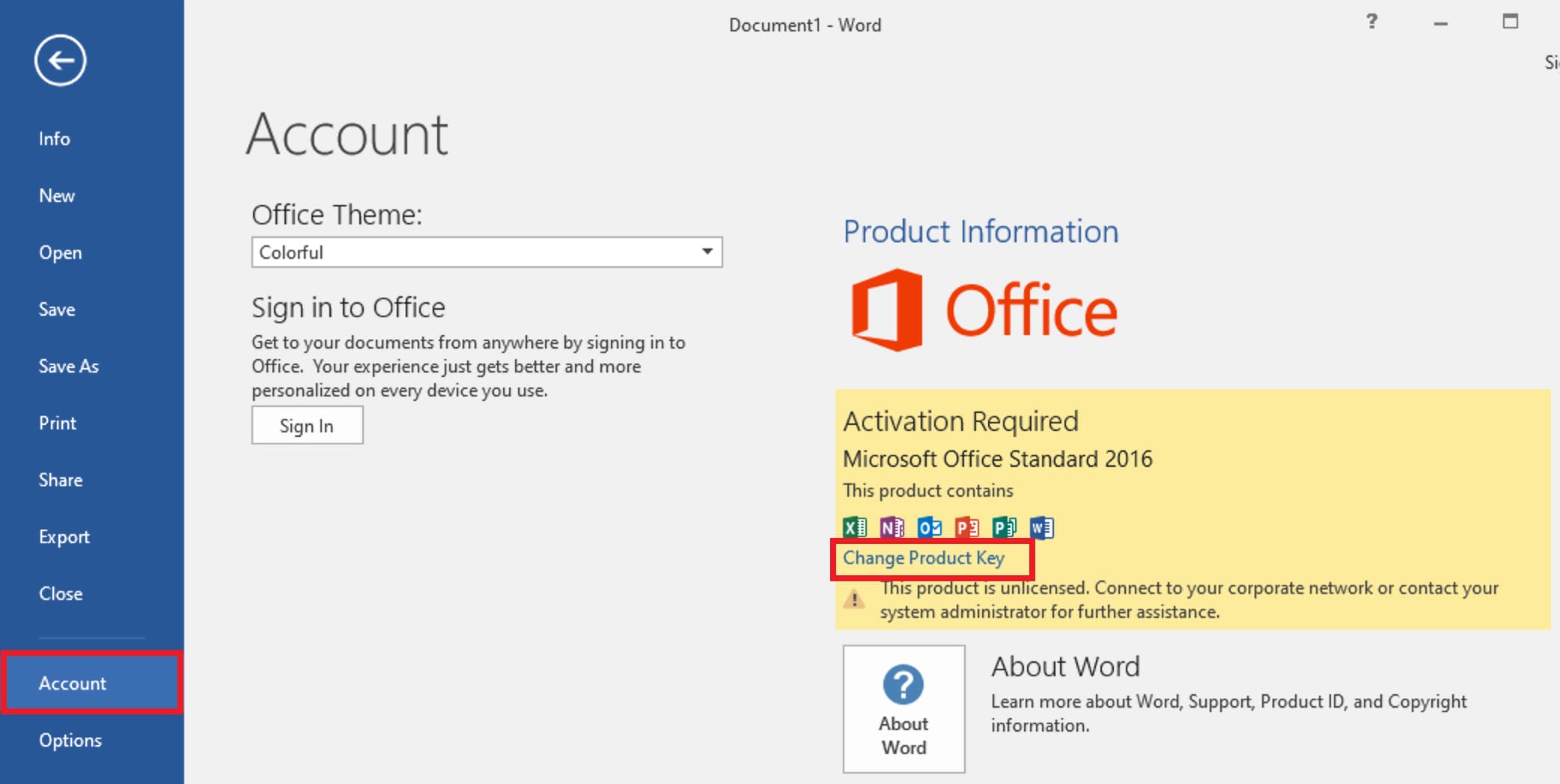 Now we display a window with the product key input. Enter your key. If you do not have a key, you can purchase it in our catalog. Low price, instant delivery to your email. 24/7 technical support from our store.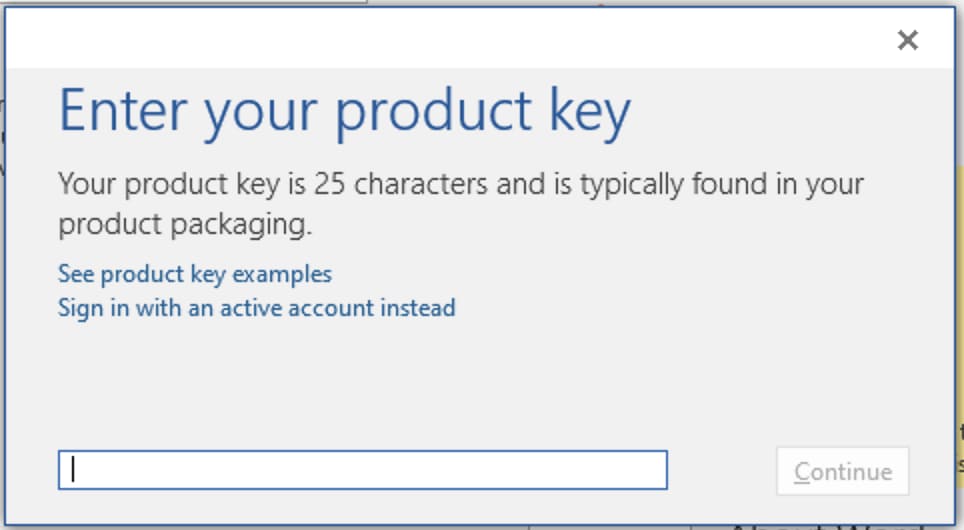 After activation, restart the Office application and check the activation in the same menu. It should indicate that the product is activated.