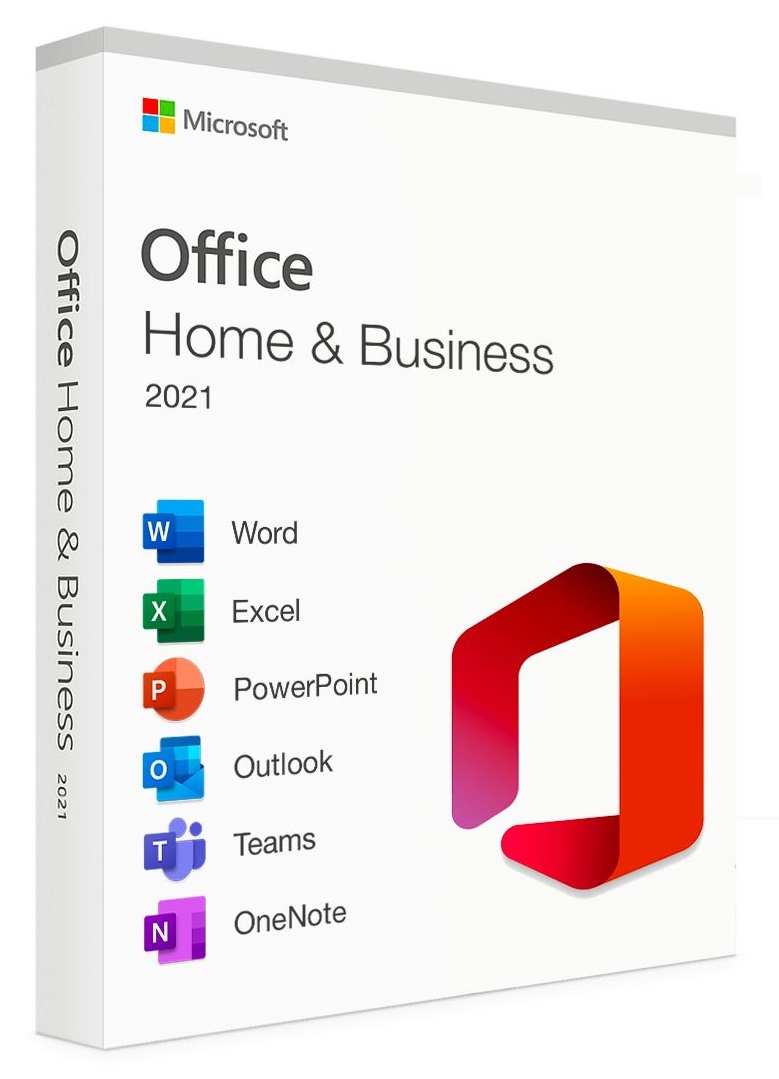 Manufacturer:
Microsoft Corporation
License type:
Digital CD key Retail
Service life:
Lifetime License
Interface language:
All languages

Instant delivery to your Email

Product key

Microsoft Office 2021 Home and Business
- This is the most up-to-date office application for macOS. The application is designed for both home and corporate use. The application contains the most up-to-date updates and new tools for interacting with them. For example, Exel has received such new functions as: VIEW, FILTER, SORT, SORT, UNIK, FOLLOW, LET, SEARCH, and SLMASSIVE. The new developments affected all Microsoft Office 2019 applications For Home and Business. New developments in PowerPoint have been touched upon in the animation of slides, sorting of elements and a link to a slide that your colleagues can connect to. Improvements in Microsoft Word have affected the replenishment of stock multimedia files, icons, etc. content that you can add to your documents. Various functions for drawing, sorting, support for the OpenDocument (ODF) 1.3 format has appeared (not only for Word, but also for Exel and PowerPoint). An automatic translator into more than 70 languages has appeared in the Outlook mail client, as well as the search for letters has been improved, now you can quickly find electronic messages from any place and Outlook window. To do this, select the search bar above the Outlook ribbon.
The composition of the office application - Microsoft Office 2021 Home and Business
- Microsoft Word;
- Microsoft Exel;
- Microsoft PowerPoint;
- Microsoft OneNote;
- Microsoft Outlook;
Buy Microsoft Office 2021 Home and Business
- Fast delivery of the product key within a few hours to your email.
- Activation and downloading of the key takes place on
the official Microsoft website
.
- Low price for the original product key, the activation action is indefinite for one Mac.
- Warranty and round-the-clock technical support from our store.
Product Reviews.

Dear visitors, to contact the store administration, you can use the contact form in the lower right corner of the window.

And also, if you have purchased your product and activated the key, please leave a comment, it helps the development of the store. Thank you for using our services!

If you leave a review through your personal account, which will have created automatically after purchasing the product, then on the site in the reviews it is displayed on behalf of "User". When writing a review directly from the product page in the field below - the items "Name" and "E-mail" are mandatory, your Email is not publicly published , we need it only for feedback.

The discount is calculated by your e-mail address, you can make purchases with different wallets, but use one e-mail address, and then the discount will always be with you!

| Total purchases amount | Discount amount |
| --- | --- |
| 4000$ | 15% |
| 2600$ | 12% |
| 1300$ | 9% |
| 600$ | 6% |
| 300$ | 2% |
| 50$ | 1% |